Cedar Drive Middle School
Welcome to the Health Office
M
r
s. Terri Heye
r

School Nurse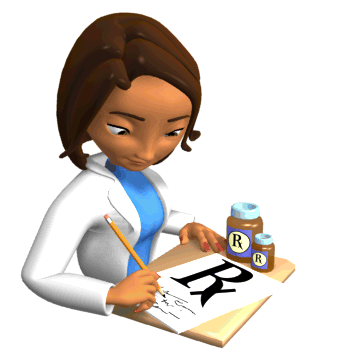 732-946-0055 ext. 4502
Fax: 732-462-4108
email: heyer@coltsneckschools.org
EPi-PEN Coupons
SAVE up to $300 on Epi-Pen Auto -injectors
https://www.epipen.com
Baseball gr 7&8 only - Softball - Tennis - Spring Track
Try-outs / Practice scheduled to start week of 3-13-2017
Students are eligible to participate in try-outs / practice
after
sport physicals
updated documents
are cleared by the school nurse and or school physician
(Physicals on file in the CDMS health office are good for 365 days)
*
No need to re-submit a copy of physical *
PLEASE SEE GUIDELINES UNDER SPORT FORMS
MEDICATION
I
n the event that your child will need medication it is necessary that all forms be filled out properly and returned. New forms are required each school year. HEALTH OFFICE FORMS are available on CDMS nurse page.
Parents must bring in all medications and signed forms to the health office. All medication (prescription and over the counter medication) must be in the original labeled containers/packages. Medications cannot be dispensed without a parent/guardian signature, physician signature office stamp, and original packaging.
SPORT PHYSICALS
School sports are offered at Cedar Drive Middle School to students in grades 6 - 7- 8 (baseball gr 7 and 8 only). Participation in school sports requires a complete physical exam prior to participation per New Jersey Department of Education Regulations. The only accepted NJ forms can be downloaded from the CDMS nurse's page along with guidelines. All forms must be received and reviewed by the school nurse and or school physician BEFORE a student can participate in school sports.
PROOF OF 6TH GRADE IMMUNIZATIONS OR A LETTER FROM YOUR HEALTH CARE PROVIDER OF SCHEDULED DATE TO RECEIVE Tdap and/or Meningococcal VACCINATIONS IS PART OF THE 6TH GRADE SPORT PHYSICAL DOCUMENTS for incoming 6th grade student

s.
Physicals are good for 365 days. Current physicals on file in the health office from previous school year do not need to be resubmitted. See procedure for sport forms located under sport forms for additional information. Additional forms are required for each sport season.
Students who have not received clearance may not participate in any practice or tryout. Please adhere to all deadlines and guidelines to assure that your child is able to participate.
***** remember to keep a copy for your own records *****
IMMUNIZATIONS
New Jersey State regulations require students entering 6th grade to provide proof of Diphtheria and Tetanus Toxoids and Pertussis vaccine (Tdap) and Meningococcal vaccine.
Documentation is
required to be in place by start of 6th grade.
In the event immunizations are not received a note from your medical provider's office of a scheduled appointment for the above mentioned immunizations will be required with follow up documentation. For more information on The New Jersey Department of Health and vaccination requirements go to: http://www.nj.gov/health/cd/documents/vaccine_qa.pdf.
It is recommended that you keep a copy for your own medical records.